COVID-19 Update
Due to COVID-19, the Lilly Center has moved destination field trips to an online format for the 2020-21 school year. The fundamentals are the same, though: high-quality, original content produced for K-4th grade classrooms, complete with learning tools and resources. Curious to learn more? Email Sarah, our education program specialist.
How much lake science can be taught at a 30-minute station? At the Lilly Center, quite a bit!
The Lilly Center offers indoor, outdoor and virtual field trips for kindergarten-through-fourth grade students. All field trips (even the virtual lessons!) are hands-on and experiential, as well as age appropriate. They are crafted to meet Indiana and Next Generation Science Standards.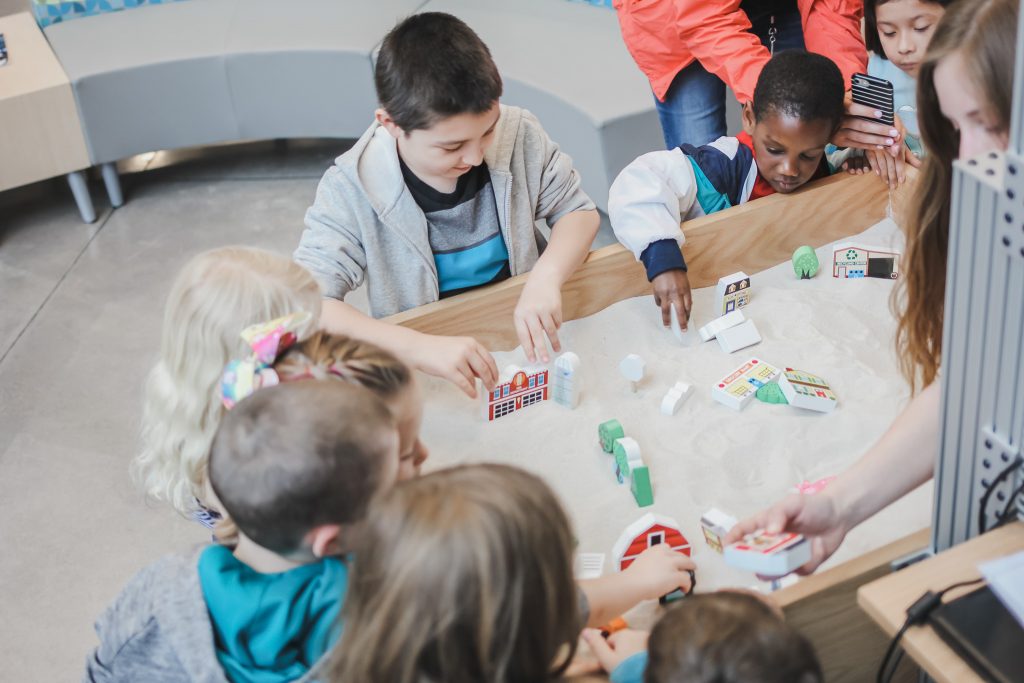 Using place-based learning to connect kids to their local environment, all field trips give teachers access to helpful learning tools.
In-house programming uses the virtual aquarium and augmented reality sand tables, as well as lobby aquariums which hold a variety of aquatic critters.
Outdoor programming leads students through well-kept trails close the Lilly Center's building, including a dock by a pond.
Virtual programming allows students to use premade kits to explore habitats, camouflage and more, all from their classroom.
Teachers: You can choose one or any combination of our stations at your grade level, according to what best supplements your existing curriculum! Please contact Sarah Baier to learn about all your options.