Weekly microcystin toxin report
We'll resume weekly lake sampling and sample analysis in June, 2021!
In the meantime, sign up for our microcystin toxin update emails, sent weekly from June-August.
We sample 14 lakes every week from June-August, and 12 streams biweekly year-round. While you wait for lake data, visit these excellent and educational resources:
Why & how the Lilly Center samples for microcystin
From June-August, the Lilly Center collects water samples from open water on Kosciusko County's twelve all-sport lakes and Center and Pike lakes, along with public swimming beaches at these lakes:
Center
Pike
Syracuse
Waubee
Webster
Winona
Samples are processed and analyzed for microcystin, a toxin produced by blue-green algae. If ingested or left on the skin for too long, microcystin can cause health problems for people and pets. It's especially dangerous for animals, like dogs.
Toxin results are updated on this page every week during the summer. To learn more about microcystin and pet and human health, visit our blue-green algae research hub!
As a general guideline, don't recreate in water that has a blue-green algae bloom! Blooms often look like a green paint slick on the surface or a pea-soup appearance.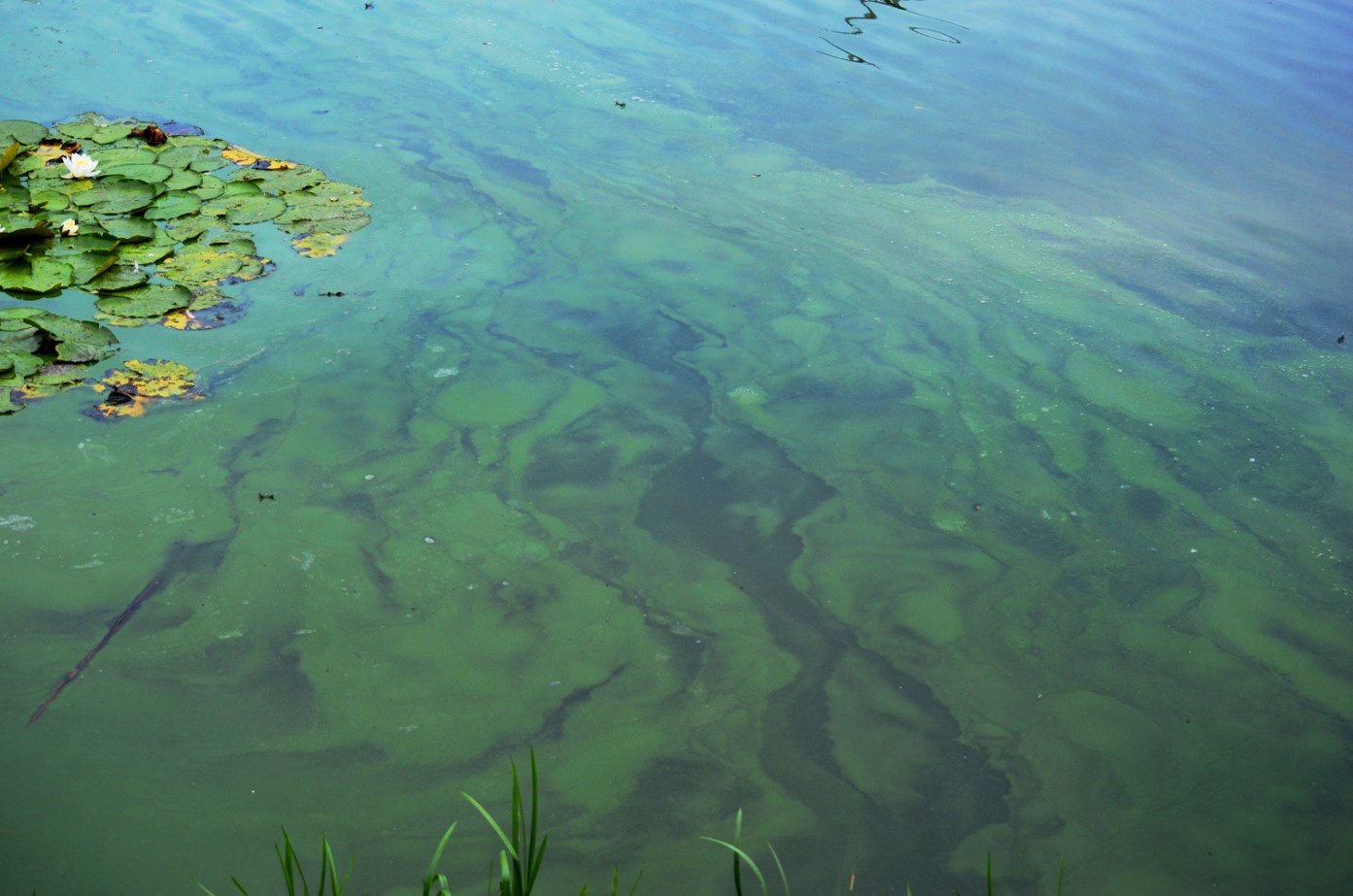 Collaboration with IDEM
Lilly Center algae sampling and analysis are coordinated with the Indiana Department of Environmental Management (IDEM) to ensure statewide data comparison and accuracy.
Visit IDEM's website